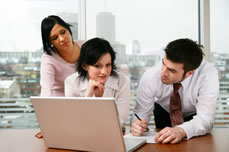 We are happy help you to choose optimal solution using Support HelpDesk
Work hours: 9:00am - 08:00pm (+01:00 GMT)
Before begin:
Collect all required information
The more details you give us, the more efficiently we can answer your question. You need to give us as many details as possible so we can find optimal solution for you.

Do not forget to give us contact information
Sometime we can't find required solution during this chat. So please be sure that you provide correct contact information to us for feature conversation.